We often say truth is stranger than fiction but how many of us have actually lived this experience in our lives? But the story of Treka Engleman- a thirty-year-old mother from Cincinnati, Ohio, and her 4 children will certainly make you think for a while about her journey of motherhood. Though not a biological mother, being a mother came quite naturally to the girl who lost her mother when she was 6 leaving Treka and her 10 other siblings behind. She has learned it hard way about the sufferings of the children who are a force to endure the hardships of life who are left orphaned at a tender age.
In an interview to Love What Matters Treka said, "Over the years I have babysat 20 nieces and nephews, 3 grandnieces and a host of cousins. I also worked as a caregiver to children since I graduated from high school." She had also worked as a babysitter for different families and thought mothering a child would come naturally to her from the experiences she earned over the years. But, little did she know at that time that 3 children will change the course of her life forever.
"For years I wanted to be a foster mom but I hesitated to start my journey of foster caregiving at first. I do not have a spouse or children of my own and being a single woman I could be a foster mom" said Treka. But as she realized she is suitable for the position of a foster caregiver she contacted an orphanage in her locality and got herself a two-bedroom apartment so she could complete the classes required. Treka was permitted to adopt 4 children to foster up in her guidance. She chose African American and Caucasian for her purpose. "Colour does not come in the way of loving a child. Love loves no matter what color they are," she said.
Very soon Treka's family started growing in size as she took in a five-day-old baby boy named Elijah Lee Hill and one year after the boy's arrival Treka was asked to adopt two sisters. She included them too in her family wholeheartedly. Her family is now brimming with laughter and joy of kids who she could see growing up bit by bit each day.
"The kids needed home and I have enough to give them. I love these kids as much as my family does. We do not see color but little flowers that bring joy to our lives." Treka said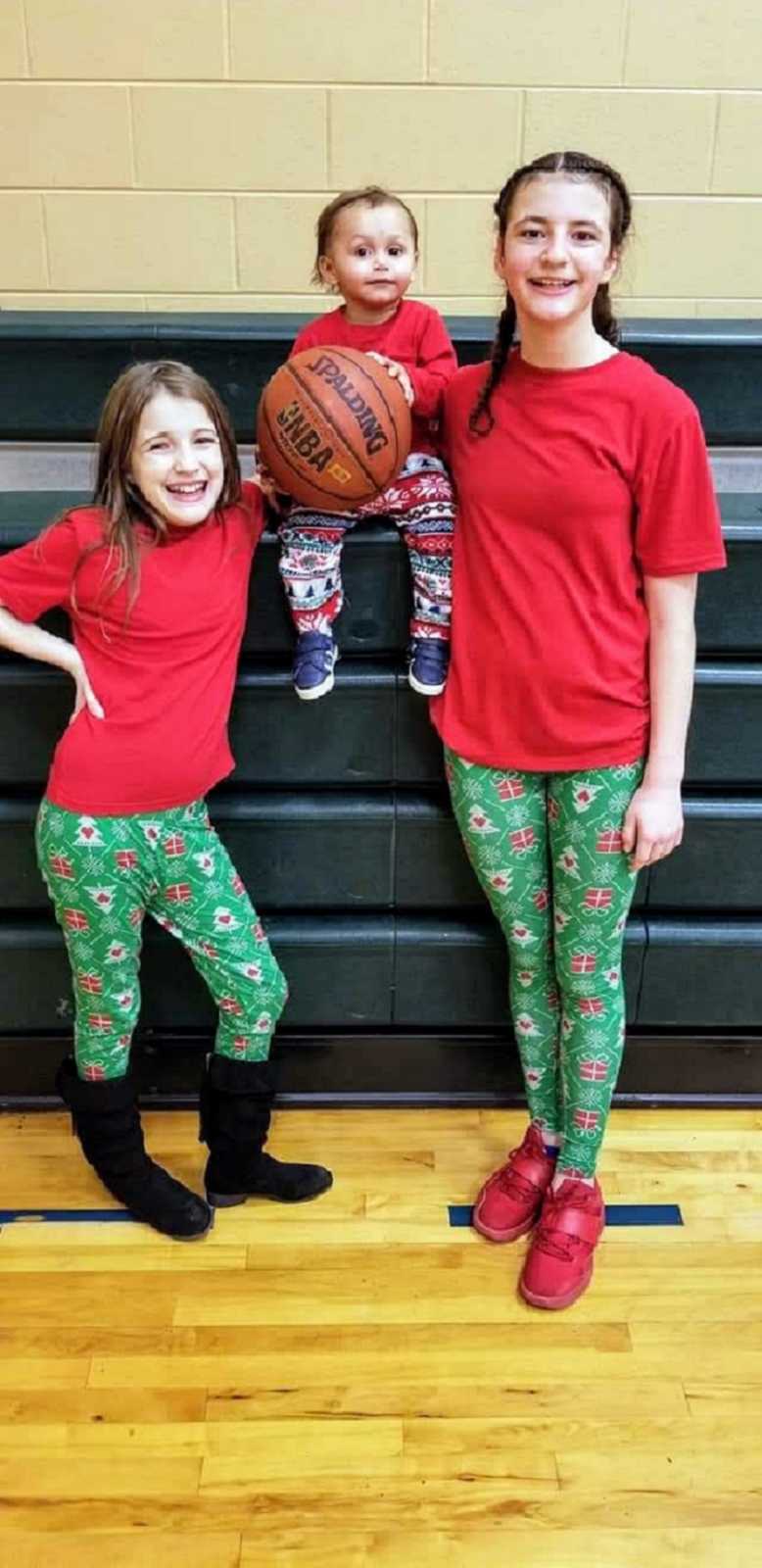 She added, "But the journey was not all that smooth. I had my fair share of stares when I took my kids out on a walk." When Treka was asked by her neighbors if she was babysitting her curt reply was, "No, they are my children." That's what the three toddlers will always be to their doting mom.
Treka Engleman is a living illustration of unconditional love who never cared for the society and its rules that divide humans based on their color, race, ethnicity, and other discriminatory factors.
Finally, in November 2019 Treka with her three children officially became a family of four.