If you are planning a Halloween party then cookies are the best dessert that could be served to the guest. And especially these frightful Halloween cookies that are sweet from inside but scary from outside.
We have listed some of the best Halloween cookies that are easy to make at home and satisfy your tooth in the best way.
Ultra Soft Candy Corn Cookies
A colorful and yummy Ultra Soft cookies are a perfect Halloween cookie that can be made at home. It melts in the mouth and assures to satisfy the taste buds in the best way.
2. Easy Frankenstein Cookies
Frankenstein's cookies are the yummiest and tastiest cookies of this world. They are delicious. These are easy to make and also easy to color using a brush.
3. DIY Monster Cookies
A Halloween party without a monster is not a good idea. Monsters are a must for this party. And so these DIY MONSTER cookies are the best colorful, little, and tasty monster that can satisfy the sweet tooth of every person. These goofy eyes monsters are easy to make and divine in taste.
4. Halloween Sprinkle Cookies
These Halloween sprinkle cookies are the perfect addition to your Halloween party menu. They are easy to make and pleasant in taste. These are the most tempting cookies with best of flavors and yummiest sprinkles.
5. Peanut butter Spider Cookies
This desert is best for kids. Peanut butter Spider cookies are spider designed cookies that are healthy and tasty. Kids love this cookies the most.
6. Magnifying Glass Cookies
For all the detectives out there, these cookies are specially made for you. Designed like a magnifying glass, this dessert is an amazing and yummy dish.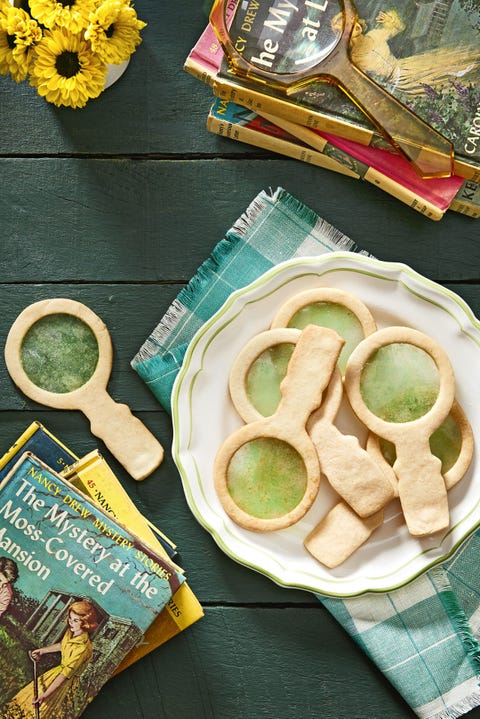 7. Almond Meringue Ghost Cookies
For Halloween week, these almond meringue ghost cookies are an ace option. This is the easiest and yummiest cookies among all. And the hardest part is seeing it getting baked.
8. Candy Corn Mummy Sugar Cookies
These candy corn mummy-shaped sugar cookies is the perfect dessert.
9. Peanut butter and brownie batter cookies
It is an effortless, time-saving cookie. They are divine is taste and marvelous in look.
10. Orange Creamsicle Sugar Cookies
The sweet soft sugary cookies made with orange sprinkles are an ace choice for Halloween party.
11. Copycat Lofthouse Soft Sugar Cookies
These are awesome buttercream soft sugar cookies. The melting tasting of these cookies is just mind-blowing.
12.

Coffin

Surprise Cookies
Cookies made like coffin are the best dessert for Halloween week and party. The best part is the hidden candies inside these coffins.
 13. 

Halloween

Sugar Cookies
Various combination of plain sugar cookies is a perfect treat. The black cat, headstones, and mummies are going to be a good idea.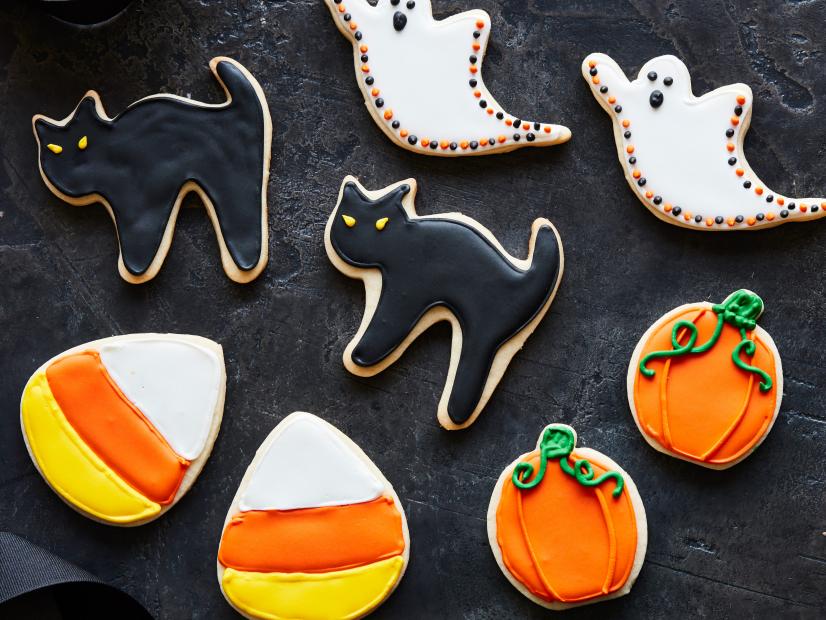 14. 

Dracula's

Dentures
The scary teeth of Dracula the creepiest cookies idea for Halloween.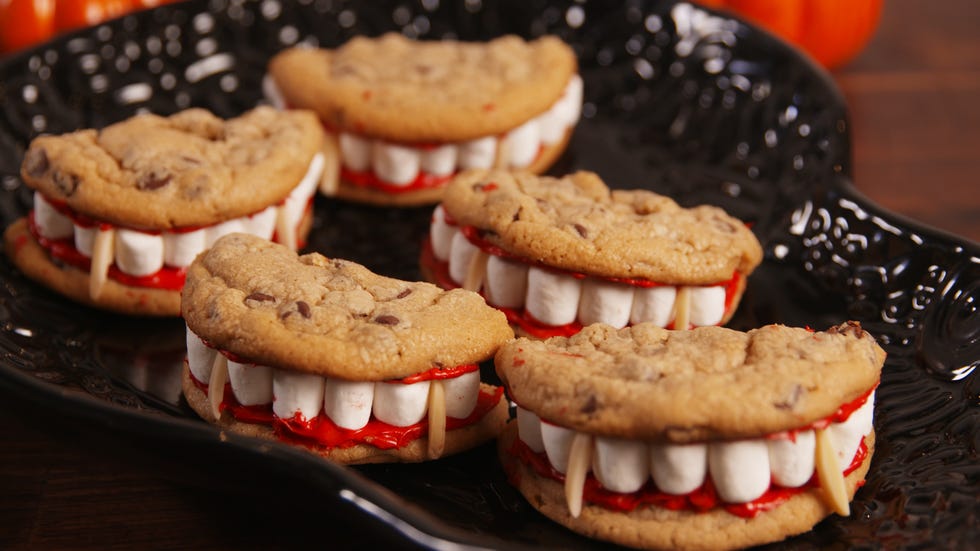 15. D Pumpkin Cookies
Especially made for kids, pumpkin styles cookies are a great candy inside surprise for kids.
Final Verdict
These are the list of the cookies you can try out when you arrange Halloween party at home. These cookies are easy to make and very healthy to taste which requires no time to prepare for your guests arriving at the party.