Finding your soulmate is not something that is restricted to age. You can fall in love and meet the right person at any age. Sir Patrick Stewart managed to find his soulmate when he was 70 years old.
Patrick Stewart is a name that will be familiar to many. The actor has many accolades to his name, including being an Officer of the Most Excellent Order of the British Empire, which resulted in the title 'sir' to be bestowed upon him.
Sir Patrick is best known for his roles as Captain Jean-Luc Picard in 'Star Trek: The Next Generation' and 'Star Trek: Picard', or as Professor Charles Xavier in most of the 'X-Men movies' that have been made till date.
Even with commercial success, the actor ensures that he is able to do what he loves most; theater.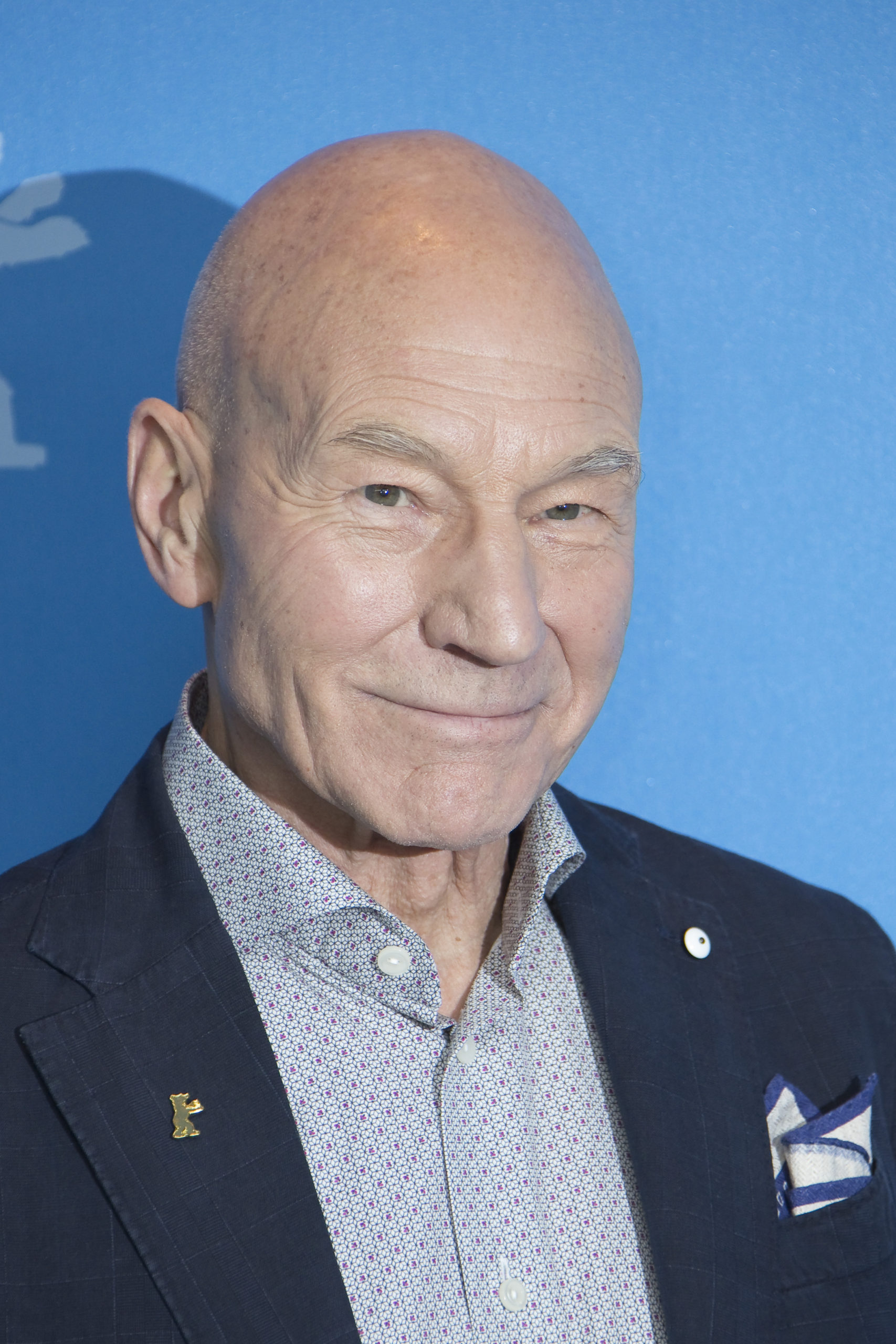 As for his personal life, the actor was first married in 1966 to actress Sheila Falconer. The couple was married for 24 years and share two children together; Sophie and Daniel Stewart. While Sophie shys away from the camera, Daniel is a talented actor himself, having worked alongside his father.
His next relationship was with producer Wendy Neuss in 2000, whom he met in 'Star Trek: The Next Generation' but the relationship did not last very long. The couple married in 2000 and divorced in 2003. After that, it seemed like Sir Patrick might prefer to stay single.
But then he met Sunny Ozell, completely by chance. Ozell is a jazz singer and composer from Reno, Nevada. She grew up in a family fond of music, and displayed talent from a young age which led her to debut as a singer in New York early on in her career.
She met Sir Patrick in 2008 when he was almost 70 years old, in a chance meeting through mutual friends. The singer was 30 at the time. That year, Sir Patrick was performing Macbeth at the Brooklyn Academy of Music.
And she was working as a waitress at a restaurant nearby. It was at the restaurant that the two met for the first time. Ozell revealed that she had intended to see his show but the tickets had been sold out.
Sir Patrick revealed that the show was moving to Broadway and gave Ozell his number, saying he would be able to help get her tickets. Sir Patrick recalls that his intentions from that interaction were not at all romantic and that it was the first time he had given a woman his number.
Ozell came to the play was so overwhelmed by Sir Patrick's performance that she almost left. But she decided to stay and after the show the two had dinner together which ignited their relationship.
On many occasions, Sir Patrick has gushed about Sunny Ozell.
"I felt like I was talking to a really nice, intelligent, interesting and beautiful woman. It's rare to have all those elements come together at the same time. Music was part of it from the beginning. My musical knowledge increased since I met Sunny," he once said.
It was only a few weeks into seeing each other that Sunny revealed that she was a singer and invited Sir Patrick to one of her performances. Sir Patrick was transfixed, and later recalled of her performance, "She sang 'The Tennessee Waltz.' It was beautiful. I had never heard her sing like that. I was very impressed."
After five years of dating, the couple decided to make things official and got married in September 2013 on the shores of Lake Tahoe. The actor annouced the news on his twitter account with a photo of the couple in a ball pit with the caption, "Yes, married."
Sir Patricks longtime best friend and fellow actor Sir Ian McKellen officiated the wedding to make it all the more special. But since Sir Ian had been ordained in California, they discovered he was not officially able to marry them in Nevada. Hence after the ceremony in Nevada, the couple went to a Mexican food restaurant to be married officially.
While sir Patrick and Ozell have a 38 year difference with one another, they do not let it come in between their love.
"He has a young spirit, and I think I'm like a grandmother type of person who cares a lot, so we bridge that gap. We don't talk about that very often," Ozell said.
Ozell revelaed that she was a little nervous meeting Patrick's children with his first wife. She said, "I had to tread carefully because I didn't want to force it, but they were very welcoming."
The only person opposed to the relationship was Ozell's father who sir Patrick won over soon enough. He revealed that their relationship was wonderful now and he even referred to Sir Patrick as "son" even though his son-in-law is technically 5 years old than him!
The couple spends their time together and promote love for animals, especially for pitbulls to help rehome them and remove the stigma around the breed that exists.
Love really does not see age! Share this couple's inspiring love story to remind your friends and family that love is not restricted to just a certain age!