Model and author Chrissy Teigen and her husband, singer John Legend went through a tough time two years ago. They were told Teigen's pregnancy with her son Jack was unsuccessful and that she had lost the baby.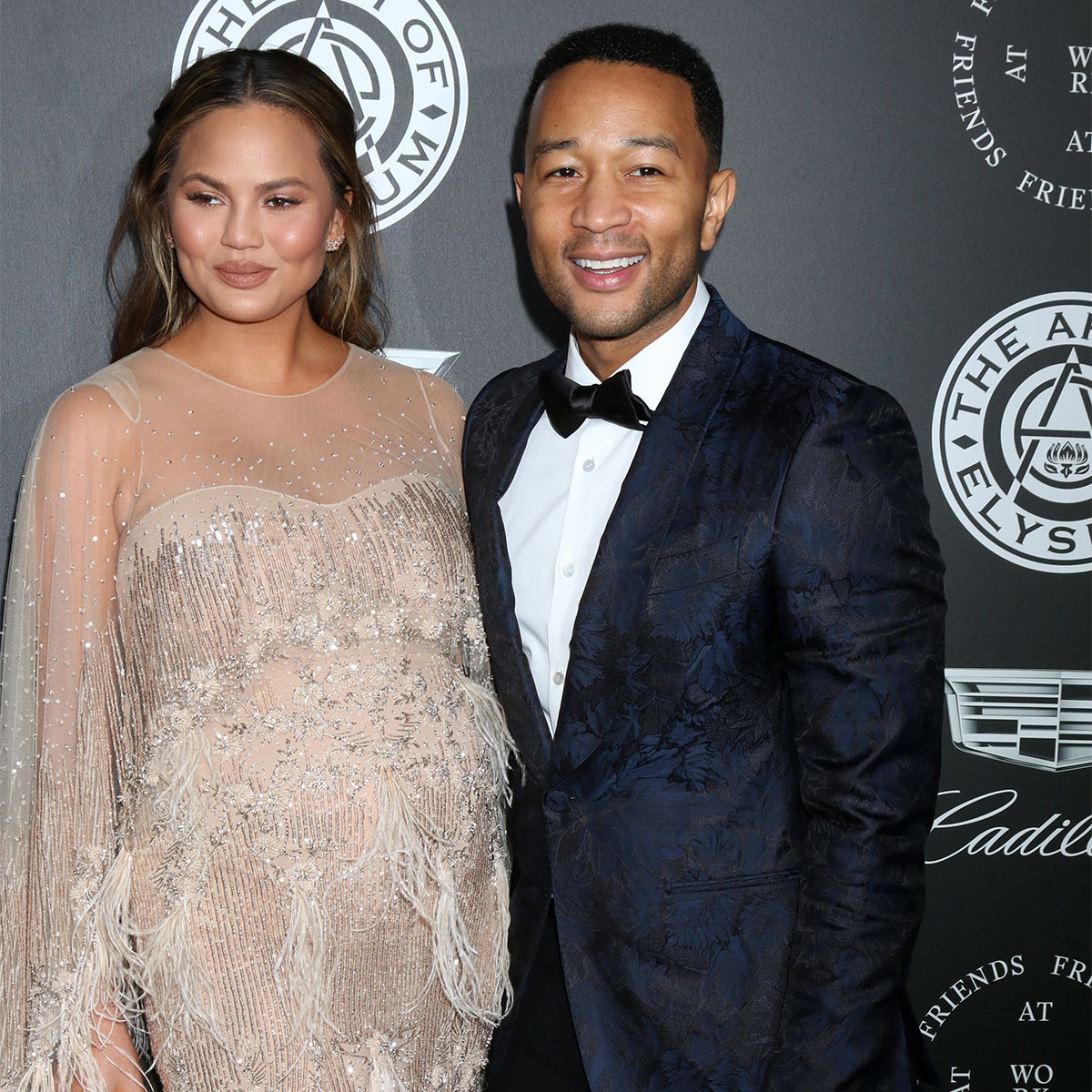 Chrissy Teigen and John Legend are a Hollywood power couple. The duo have made a beautiful life together and have been together for almost a decade.
In September 2020, the couple announced devastating news about Chrissy's latest pregnancy. They had lost their unborn son Jack.
A month after the harrowing experience, Teigen posted about it in a piece she wrote. She began with a thank you, she said, "It feels right to begin with a thank you. For weeks, our floors have been covered in flowers of kindness. Notes have flooded in and have each been read with our own teary eyes."
She was 20 weeks pregnant when she was forced to have an epidural and induce labor. Her diagnosis was "partial placenta abruption." The condition separated the placenta from the inner wall of the uterus. This blocked the baby's supply of oxygen and nutrients, vital for its prenatal growth. It also causes heavy bleeding for the mother.
The couple did everything they could to save their baby. Teigen was on bed rest for a month, but after she was admitted to the hospital, doctors told her it would be near impossible to save her child.
They even tried blood transfusions but nothing worked.
"I cried a little at first, then went into full-blown convulsions of snot and tears, my breath not able to catch up with my own incredibly deep sadness. Oxygen was placed over my nose and mouth, and that was the first picture you saw. Utter complete sadness," Teigen said.
She asked her mother and husband to take pictures of her as she went through the heartbreaking ordeal of losing her pregnancy.
She wrote, "We are shocked and in the kind of deep pain you only hear about, the kind of pain we've never felt before. To our Jack – I'm so sorry that the first few moments of your life were met with so many complications that we couldn't give you the home you needed to survive. We will always love you."
John Legend also opened up about what he went through during the ordeal as well, a year after it. He said the couple received backlash for sharing pictures of their stillborn baby on the internet, but they decided to focus on the "outpouring of love and support."
He further added that he fully believed the loss was a test for the couple and helped them come out the other end stronger, Legend said, "It was a tragedy. But I think it strengthened our resolve and resilience because we were there for each other. We came out even more sure of who we were as a couple and as a family."
He also said he commended Chrissy for sharing her story fully because not a lot of people would be able to do that.
A year after they had lost the baby, Chrissy posted on Instagram again, saying she still felt the pain of the loss. And that she and her husband would always love their child. Even though they had lost him early on.
Now in August 2022, Teigen has announced her fourth pregnancy. She posted shots of her growing belly on Instagram with the caption, "The last few years have been a blur of emotions, to say the least, but joy has filled our home and hearts again."
Teigen is excited about her baby but also scared after her last experience. She once said about doctor's appointments related to her reproductive health, "I don't think I'll ever walk out of an appointment with more excitement than nerves, but so far, everything is perfect and beautiful, and I'm feeling hopeful and amazing."
Earlier this year, in February 2022, Teigen had revealed the couple was undergoing IVF treatment and urged fans to stop speculating whether she was pregnant since she was bloating heavily.
And in March 2022, Chrissy officially announced that she and her husband were trying for another baby.
The couple already has two children, a six-year-old daughter named Luna, whom they welcomed in 2016, and a son called Miles, who arrived in 2018.
A year after they had their daughter, Legend opened up about the dynamics of parenting. "Even though Chrissy and I have been together for a long time, we haven't been parents together until last year [when they had their first child]. You start to learn what kind of responsibilities you want to share and take on," he said.
Legend is a wonderful father and committed to his children and helping them find their passion in life and supporting that passion as well!
Congratulations to Chrissy and John on their exciting news. We wish them the very best!
Share this exciting news with your friends and family too!